It has been a few month since my last efforts on re-building old LEGO Classic Space sets. By now, eBay has done a fantastic job: I have failed to trace down my old collection (still sucks: I borrowed them to someone and cannot remember who it was) but most of the models I was able to re-capture for a reasonable price tag in various online auctions (including some I did not own). One of these is the LEGO Set 918 Space Transport.
The little brother of LEGO 924 & LEGO 928
This set is the smallest of three ships that form a loose series by design and common look & feel: LEGO 918, LEGO 924 and LEGO 928. Instructions – as usual – can be found here.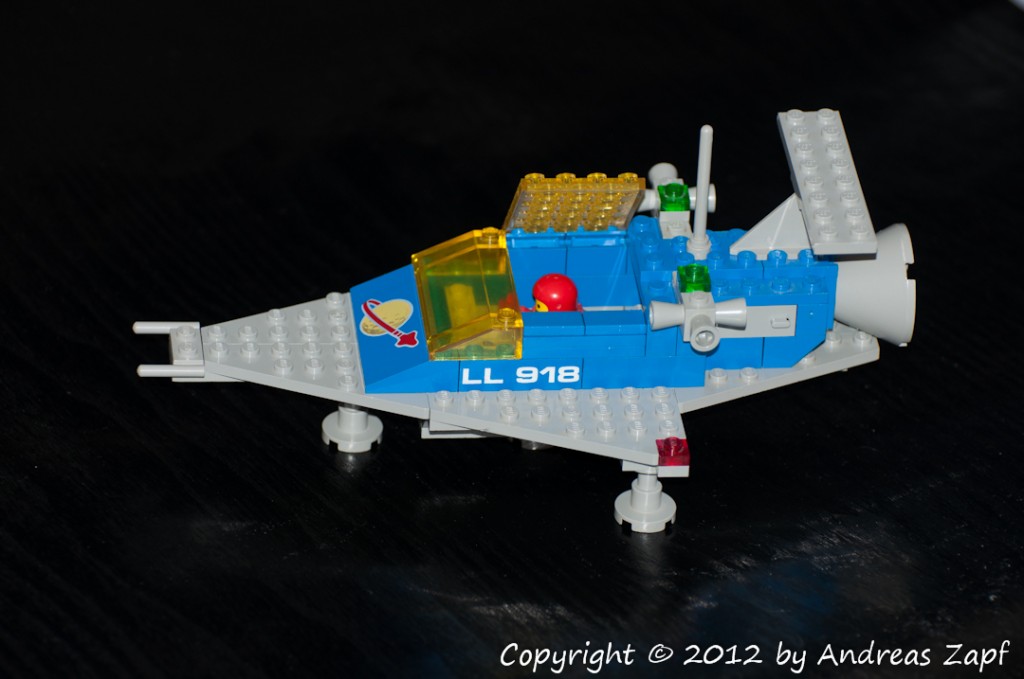 Having a "real" LEGO Set in my hands for the first time in I guess more than 25 years, I obviously like to add it to my Luna 13 Compilation of Classic Space Sets.
The Compilation in MLCAD
Like before, I am using MLCAD to construct the model, then POVRay to render the scene. There is nothing really "fancy" in this model so I will not go through details about the construction. Finally, I got my model created and saved in MLCAD.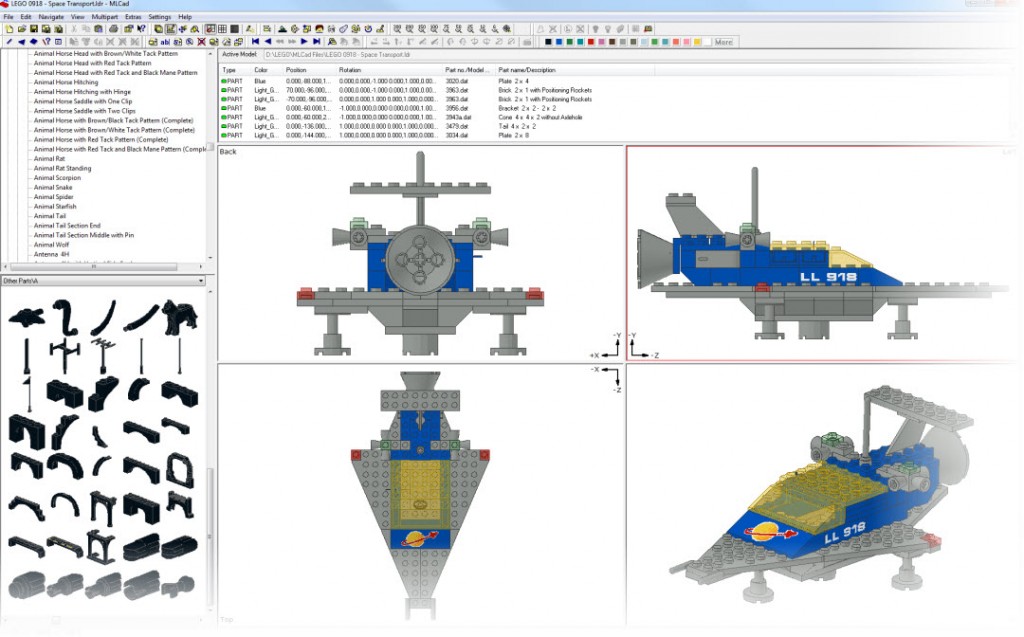 Using LDView, we can now create a POVRay Scene file, replace the camera settings and render the image.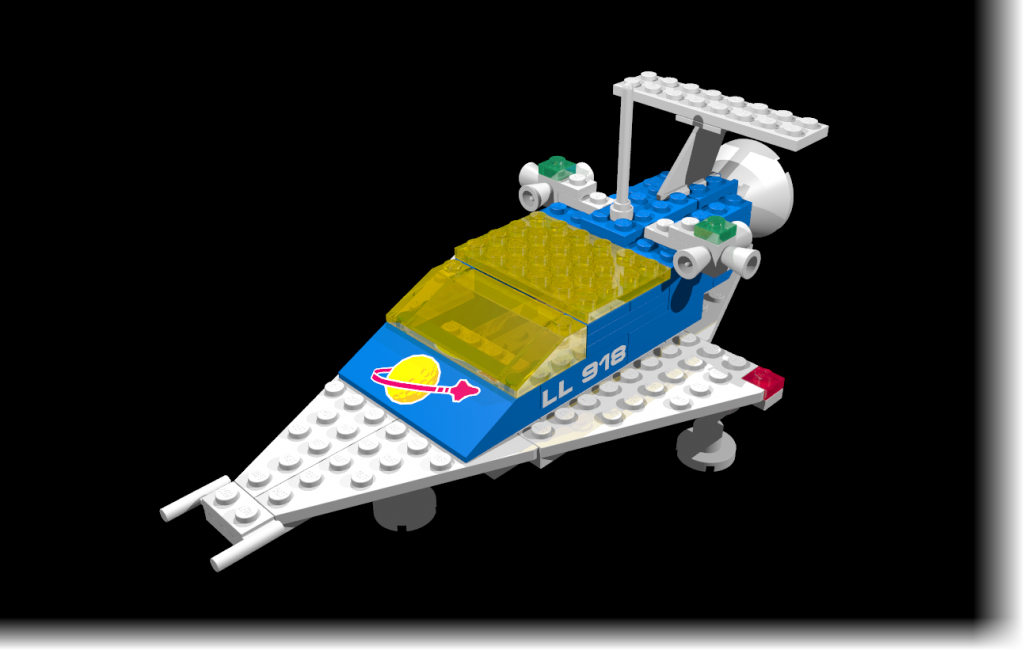 Which is pretty darn close to the photo of the original… the last step now is to incorporate the model into the larger composition of LEGO Classic Space sets.
The Luna-13 Moon Base extends…
Adding this model to the already existing compilation Luna-13 Moon Base brings this one just one more step to completion…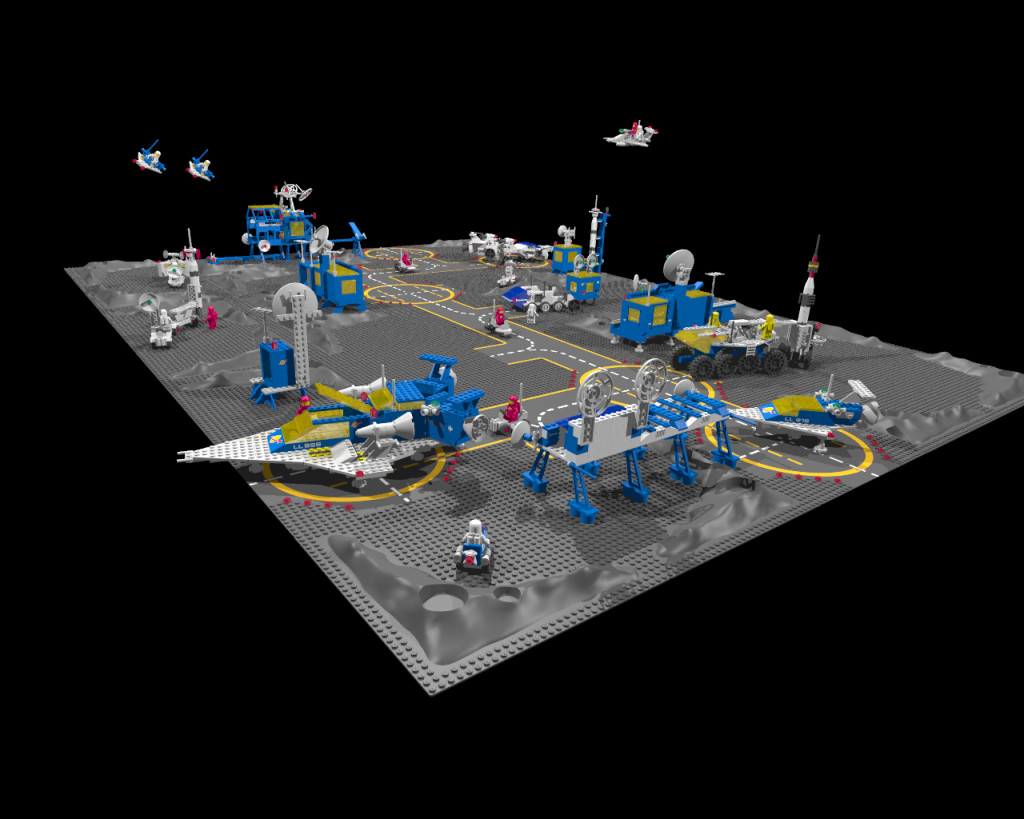 As you can see – the base has come a long way since the earlier posts – and there is still plenty of things to be done… another day.