This one may have been the very first LEGO Set that I ever owned – at least the first one that I can remember. The LEGO Set 920 – the Launch Pad – was released in 1979. It was built upon a Crater Plate, features a Control Room with 6 Computer Monitors and a rocket.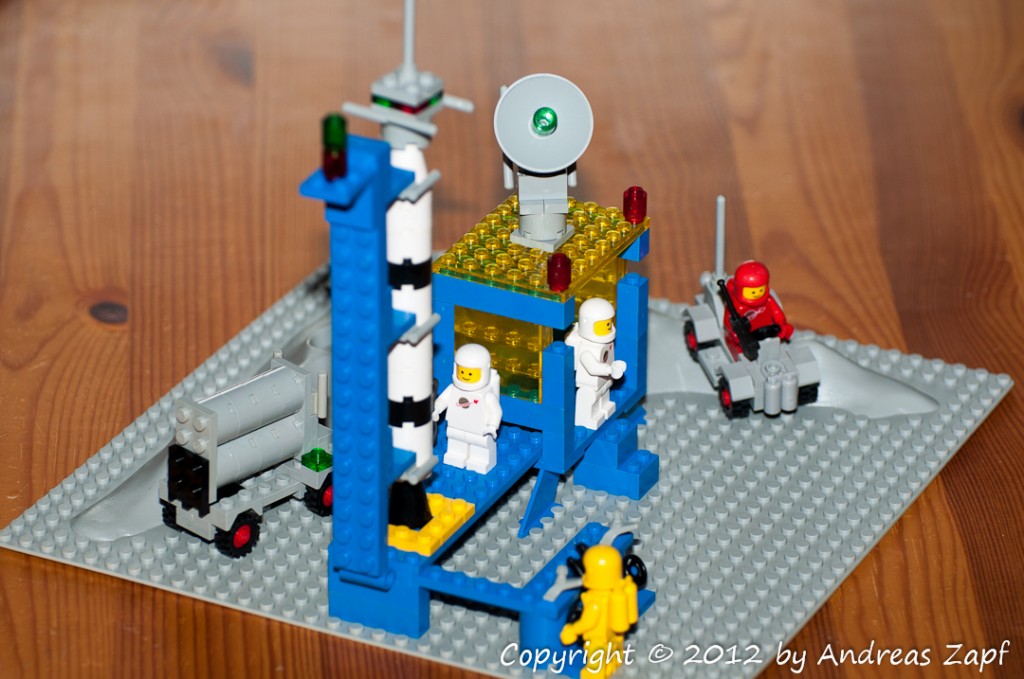 The set I got off eBay is in pretty bad condition – but nothing that cannot be replaced of cleaned in the next few weeks or so.
I disassembled the set, ran it through the dishwasher as usual and then had to hand-clean some of the pieces because they still had leftovers from tape and grease sticking to them. When I then started putting things back together the way they were supposed to, a bunch of missing bricks became obvious (not that I did not know about them but the guy who sent me the set had slightly altered the construction to conceal the missing items.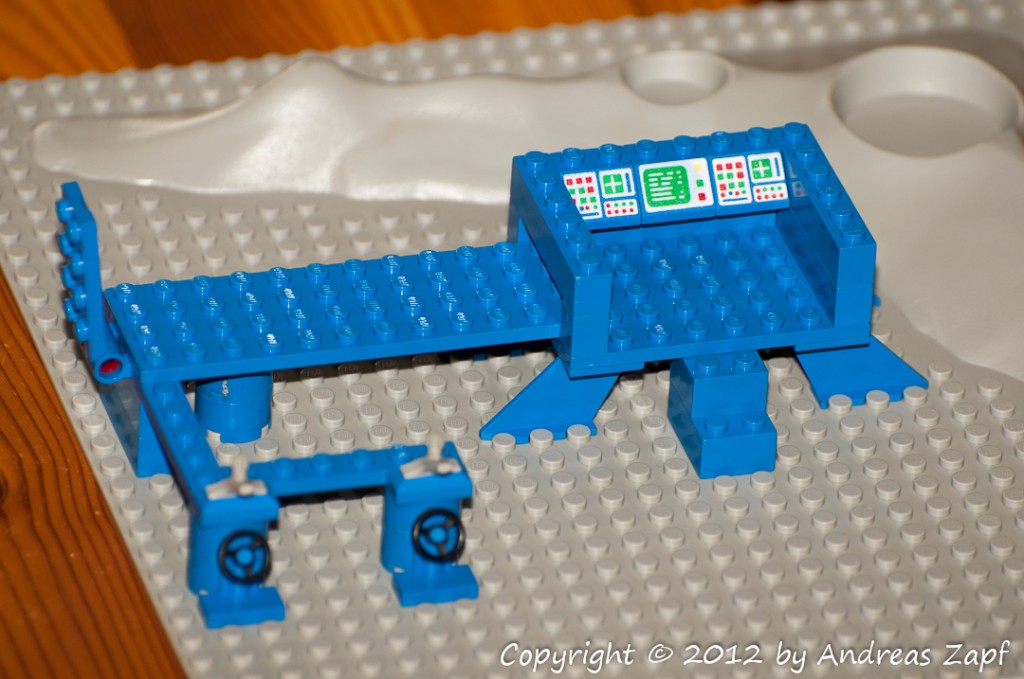 On the other hand, the important parts – mainly the computer screens – are in very good condition. As you can see on the photo above, the area where the ground plate of the launch platform is joined with the control room is missing two 1×4 plates – so there currently is a whole in the wall.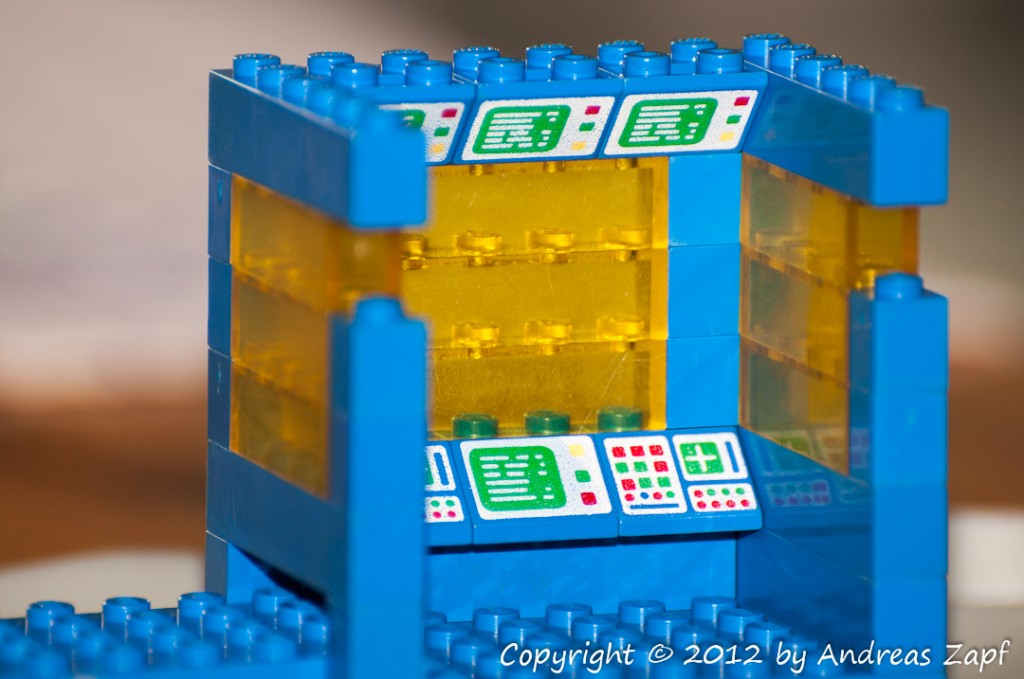 Also, we are missing 2 1×1 bricks, pretty obvious from the picture above. At the same time, you can already see all six computer bricks in place – especially the top ones are not that frequently available so I am happy to have them and be in good shape.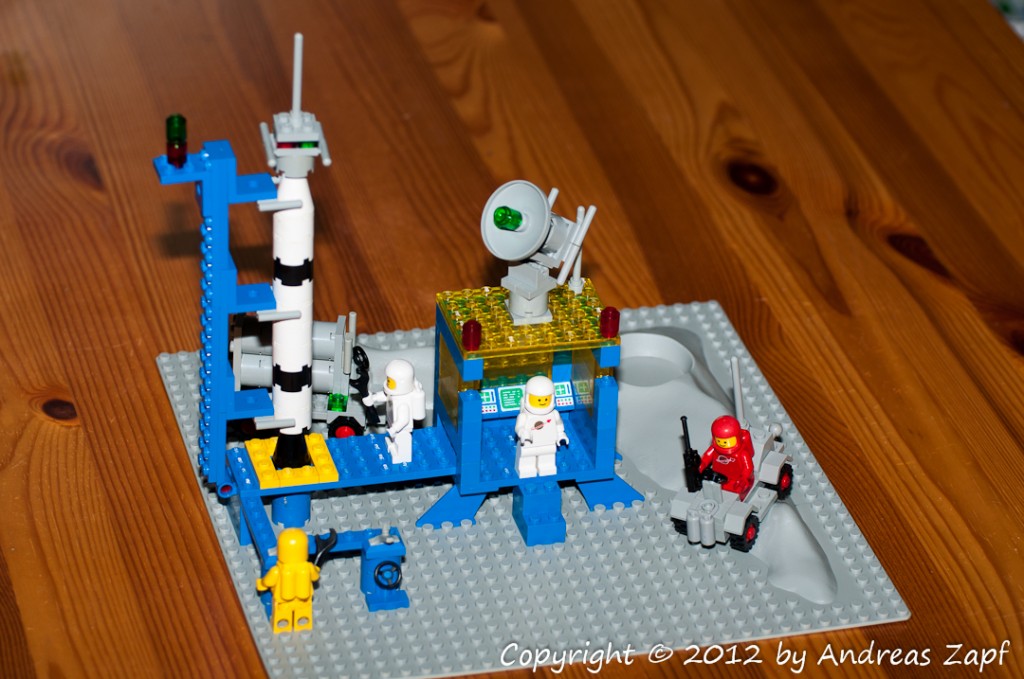 If you'd know the original setup, you could also see that the launch tower is missing its outer hose including the bricks that would hold it. Oh, and the Antenna Dish is short of one gray 1×1 round brick – but hey, it still looks pretty good for a 33 year old set…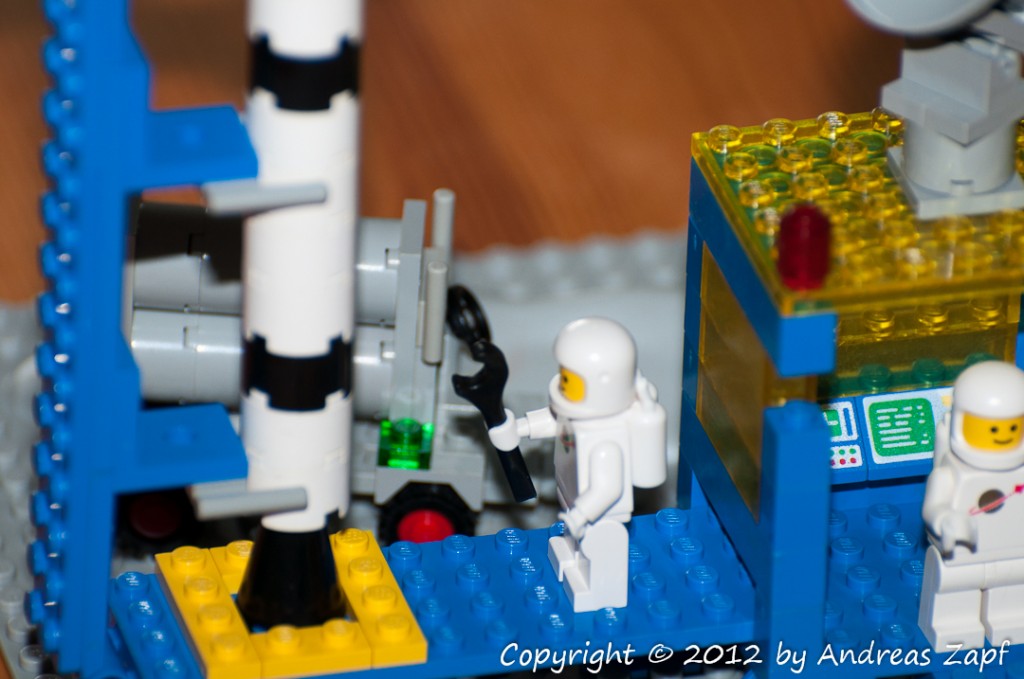 Another "change" that I would be looking for is to place a long axle inside the rocket to stabilize it – an idea stolen from LEGO Set 6950 – the way it currently is is rather… unstable…
So for the time being, this LEGO Set still requires some restoration & completion – I still thought it would be worth posting already for it is a very nice and very, very classic set.