After my "maiden flight" returning to FSX, a flight which took me from Bonn-Hangelar to Shoreham in the UK, this next morning my Cessna awaits me at the GA Parking Area in Shoreham (EGKA). The target destination is Campbeltown at the southern tip of the Kintyre Peninsula.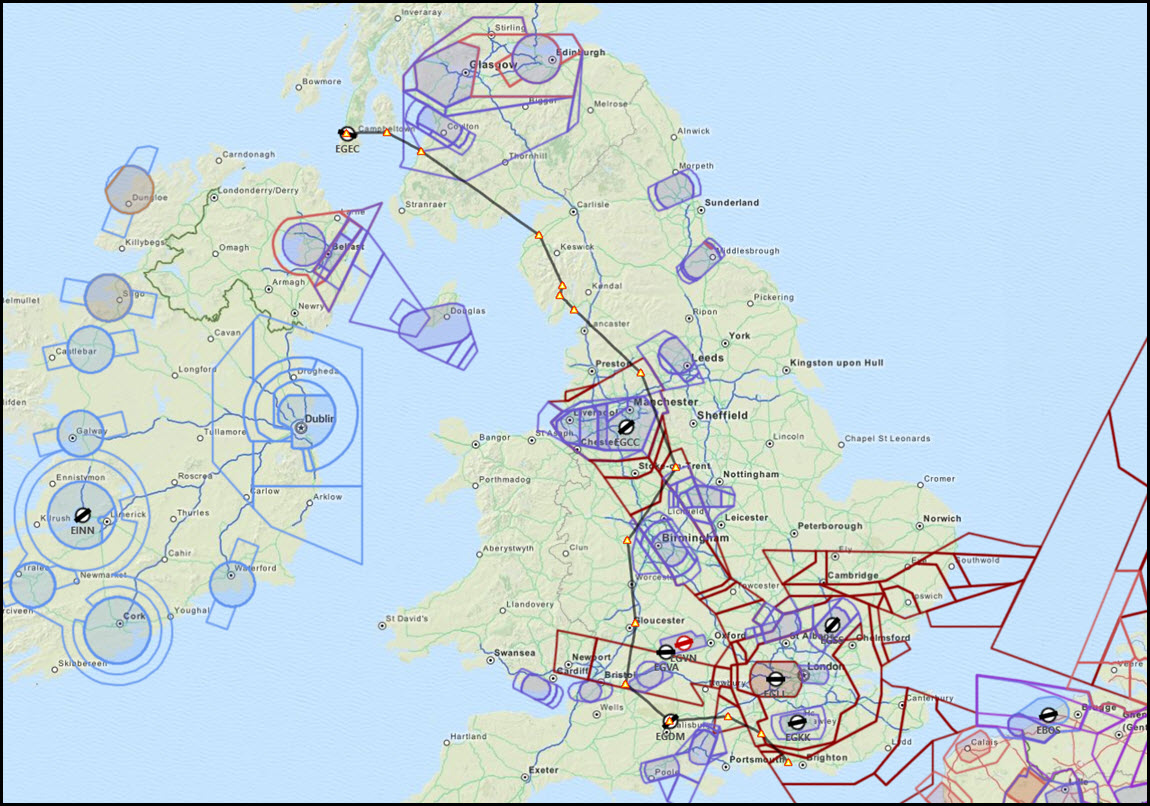 The planned VFR Route takes me north-west, around the control zones and then up north, passing Bristol, Birmingham, and Manchester. I intent to cut through the Lake District National Park, then hop across the Firth of Clyde to Kintyre – not taking the "long route" but making the Isle of Arran a waypoint as well. Trip time is planned for 3:30h, the distance is a little bit over 400 NM.
One of the first things this morning is topping off gas – I had roughly used 60% of my fuel yesterday, time to fill it up.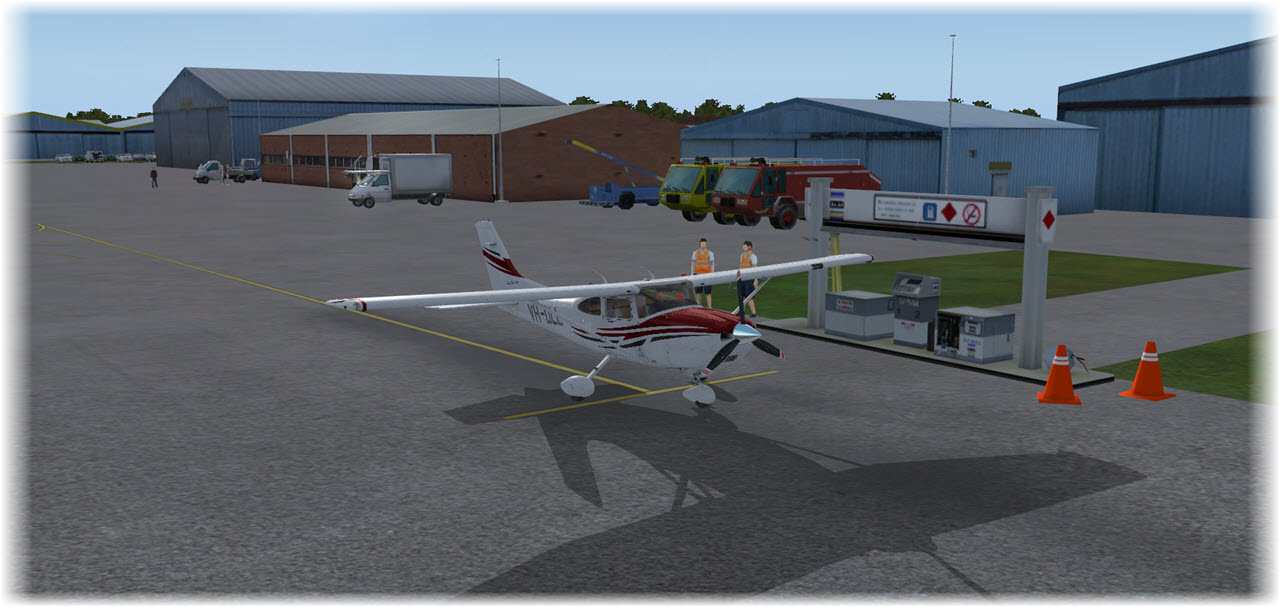 I also used the Cessna's built-in Maintenance Hangar screen to see if my aircraft was fit for flight – and found it in pristine condition.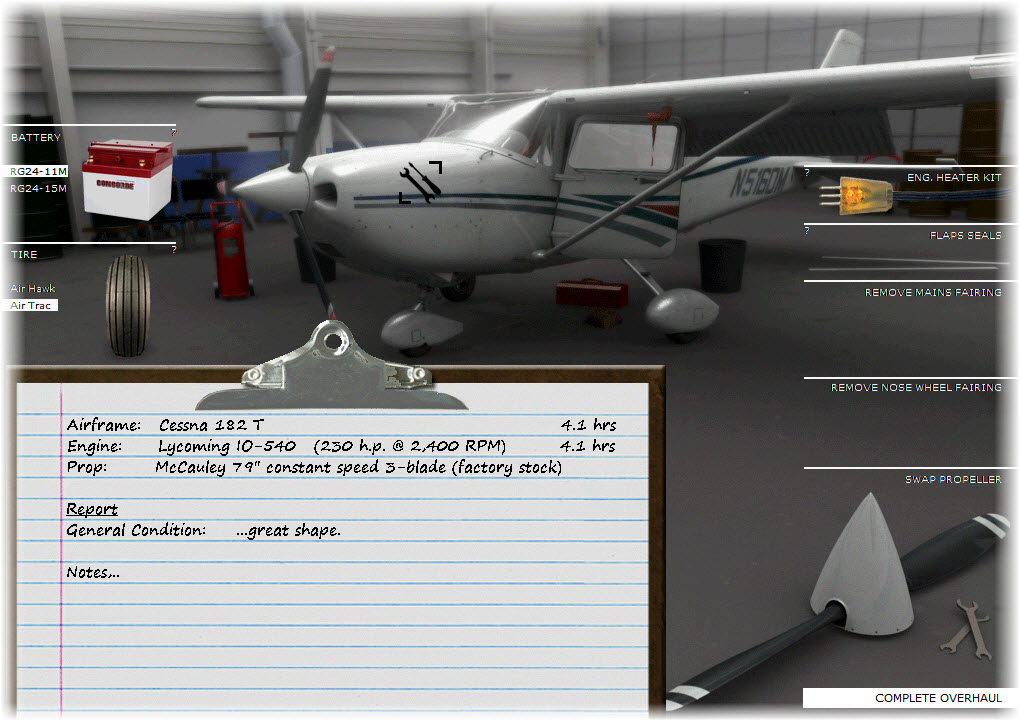 It is that attention to detail that I really enjoy with the A2A Cessna C182 – it really makes you think about your aircraft.
I am leaving Shoreham on Runway 21, out to the sea, then a right turn to 0° to intercept my course.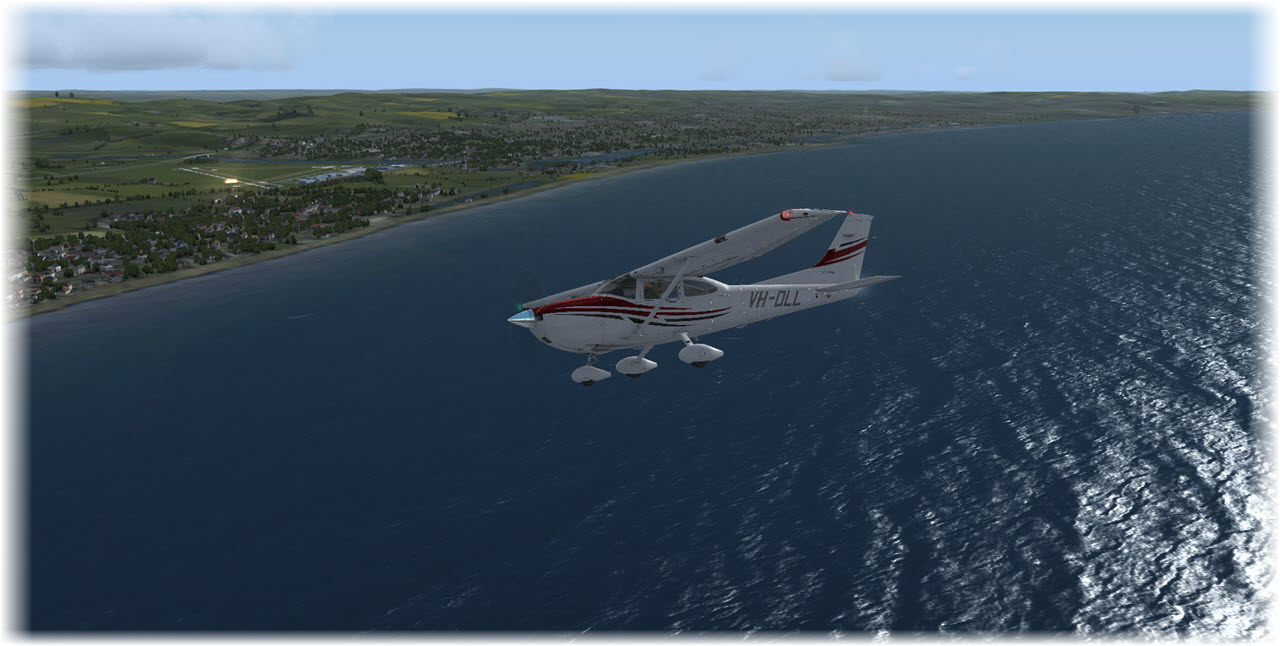 My route takes me north to VOR MID, then over to Lasham Airbase. From there, I am turning 270°, crossing the M3 near Popham Airfield and head over to Amesbury & Stonehenge.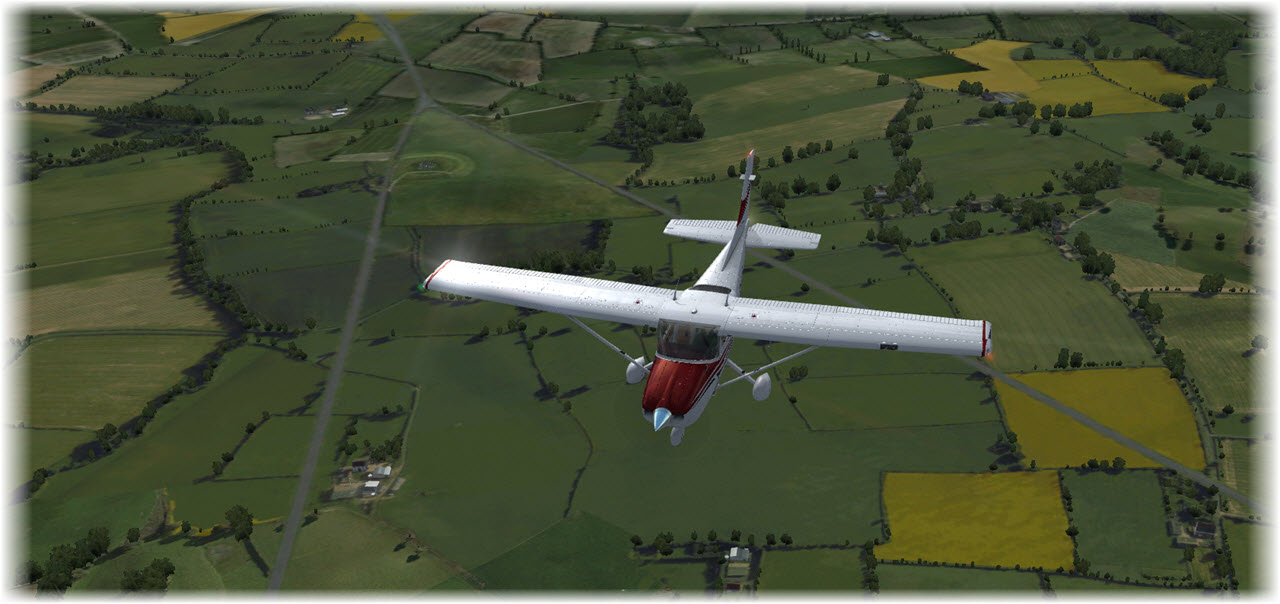 Stonehenge, the great neolithic landmark, today sits in the fork of two major roads and is crowded with tourists.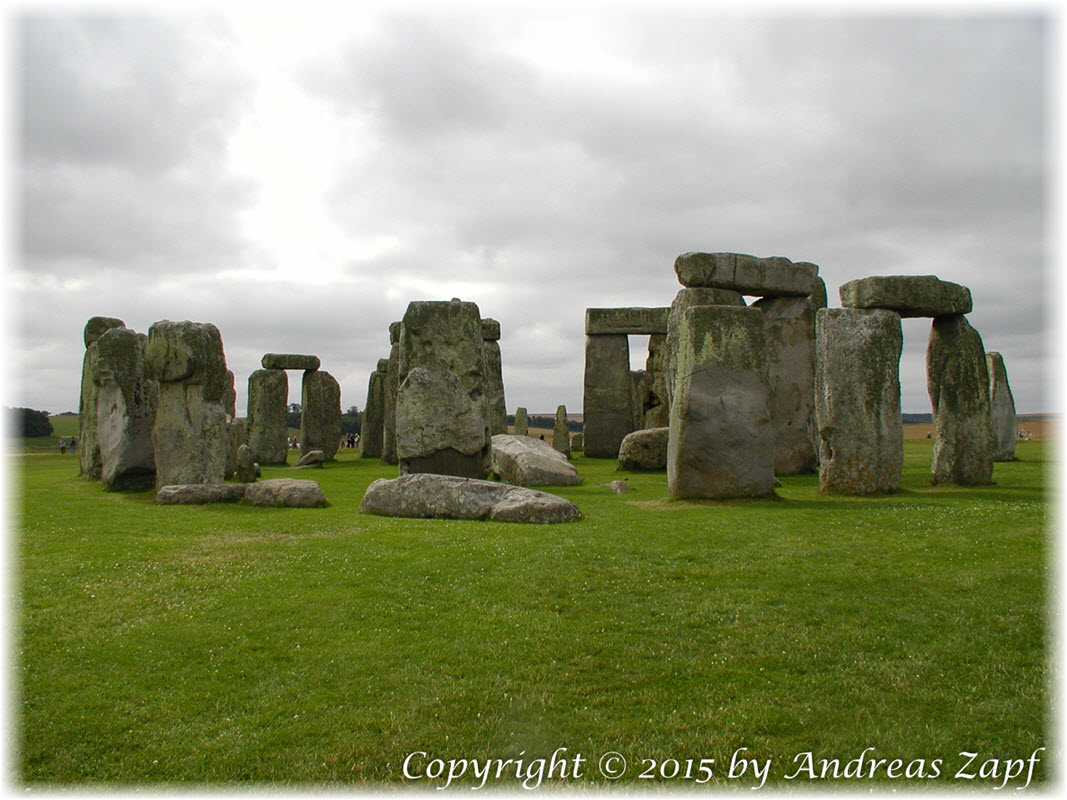 The photo was taken 2003, on an overcast day that took a good friend and me into the Salisbury Plains. The typical landscape in this part of southern England is rolling hills, small villages, the occasional tree line between two fields. And lots of old stone walls…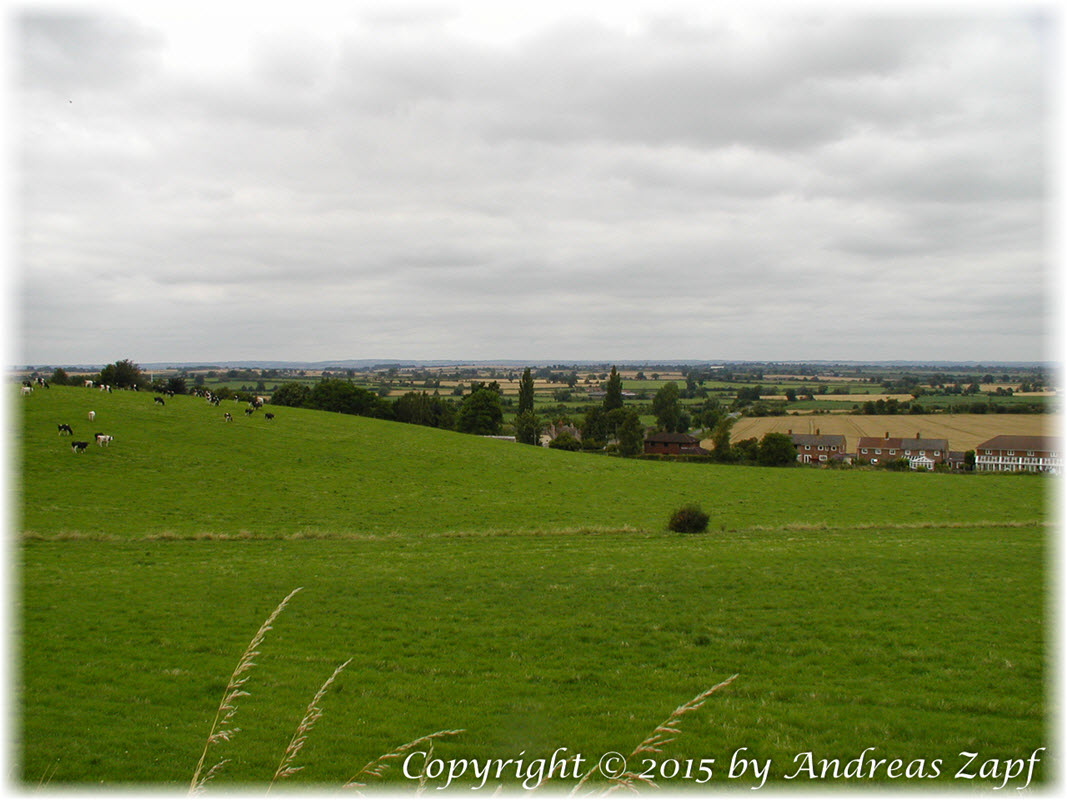 My route now changes to a northerly course – next on my list of way points is the old city of Bath and then, heading 015°, Gloucester.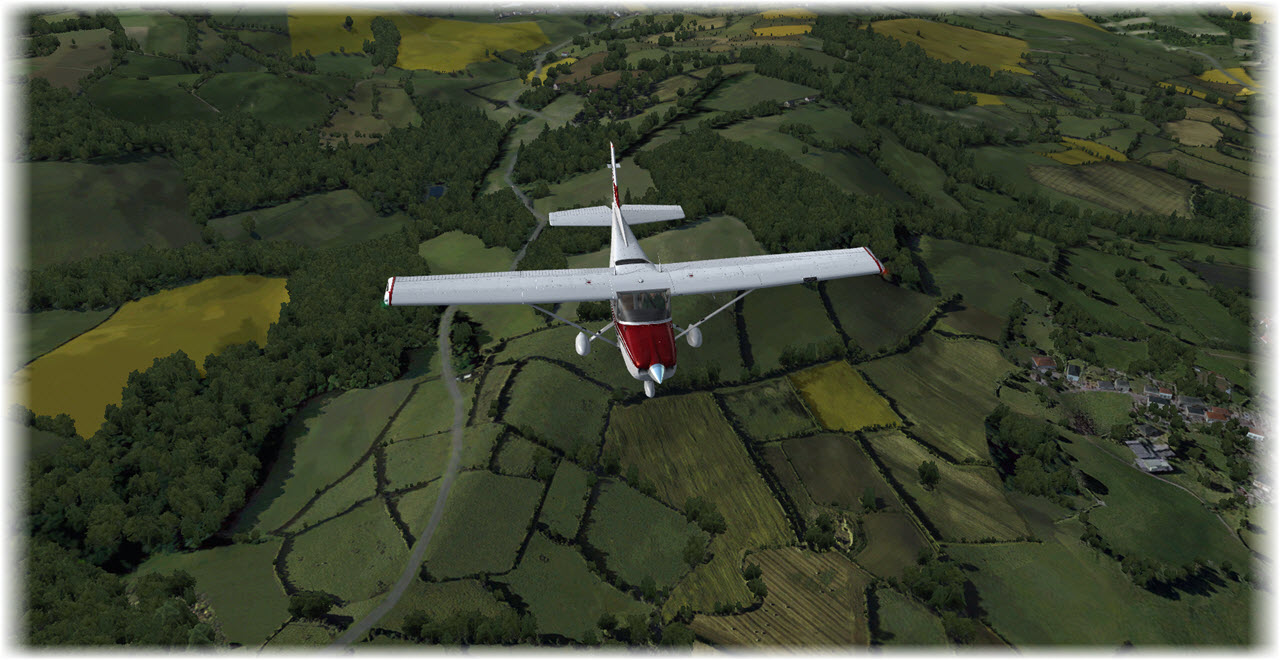 Closing in on Birmingham, I decide on an (maybe illegal) detour over the city center – courtesy to a friend living close by.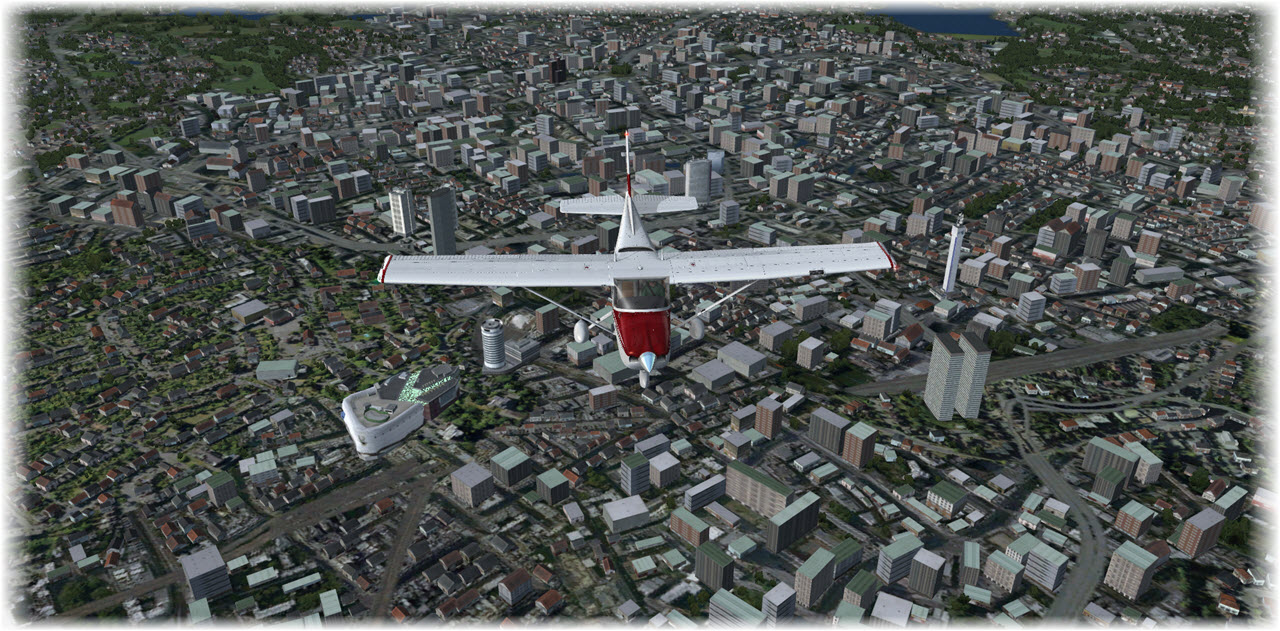 From there, it is north to fly around Manchester in the east, enjoying the rolling hills below me.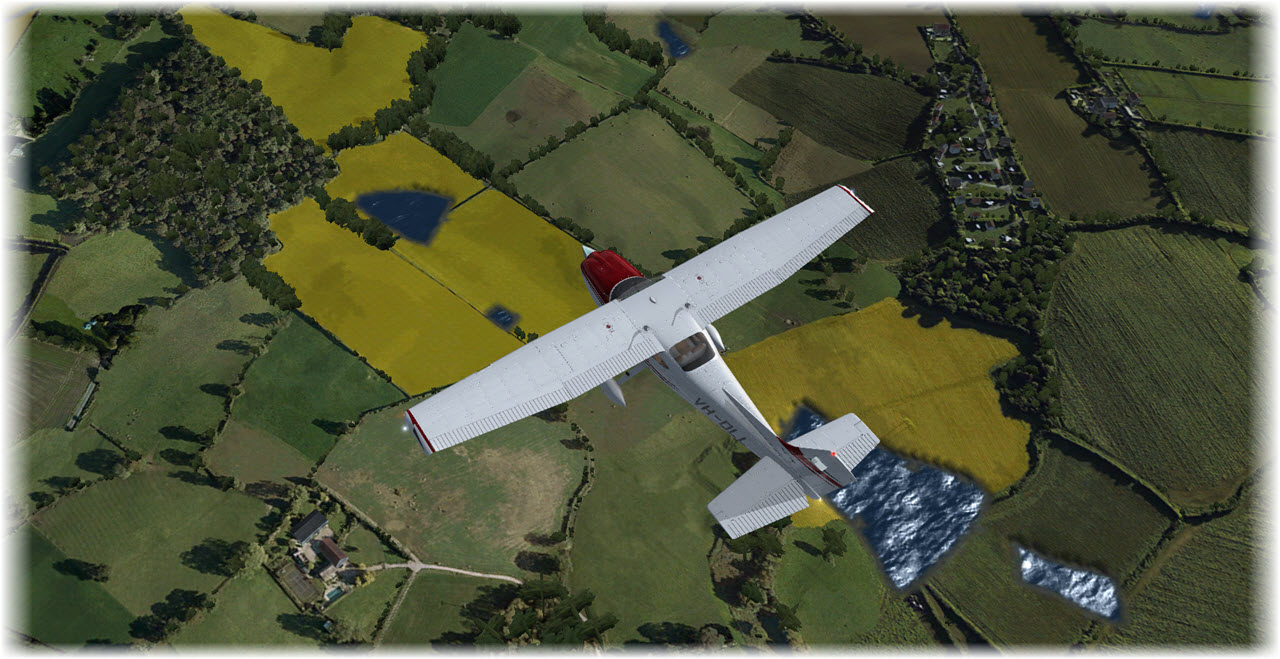 Once more, the stunning beauty of the ORBX England Scenery catches the eye – with a little bit of manipulation, especially around the water bodies, one could take it for real.
East of Manchester, the terrain starts to climb – Peak Distric National Park shows its natural beauty. Maybe time to climb a little bit above 3000 ft.? Especially with Lake District being next on my list?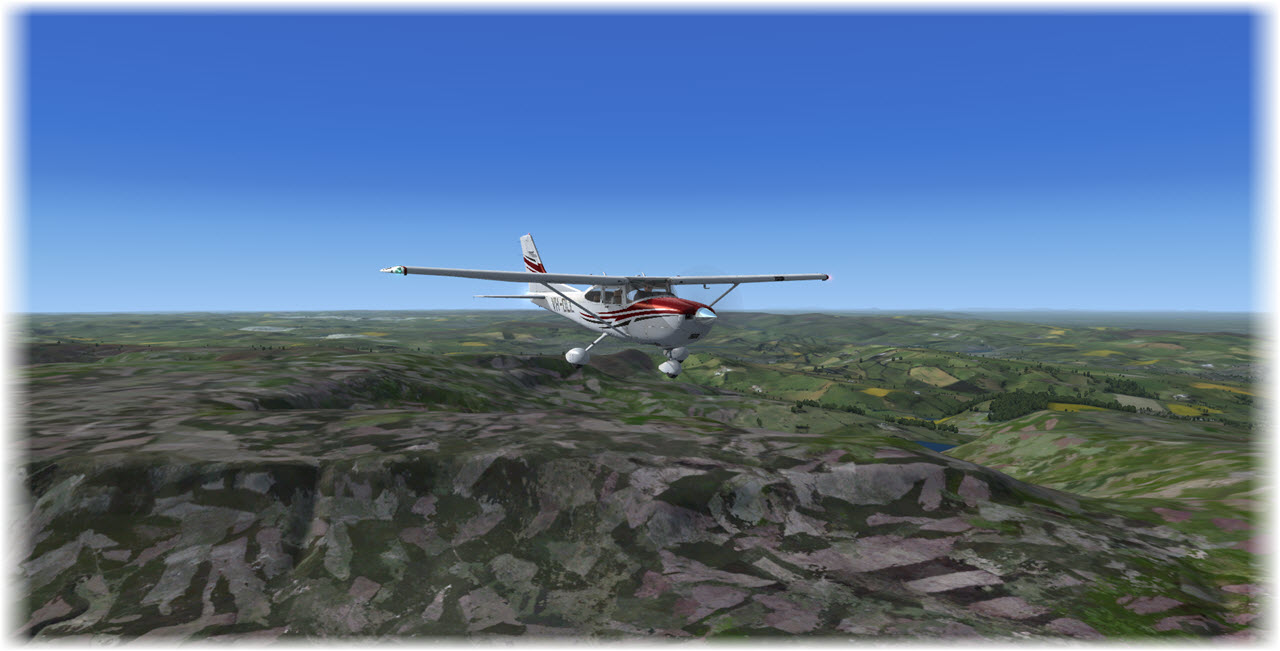 South of Carnforth, I am crossing the coast, a short hop over water to Grange-over-Sands and then up into the Lake District. Meanwhile, I did a little en-route climb to 5.000 ft., just be be on the safe side.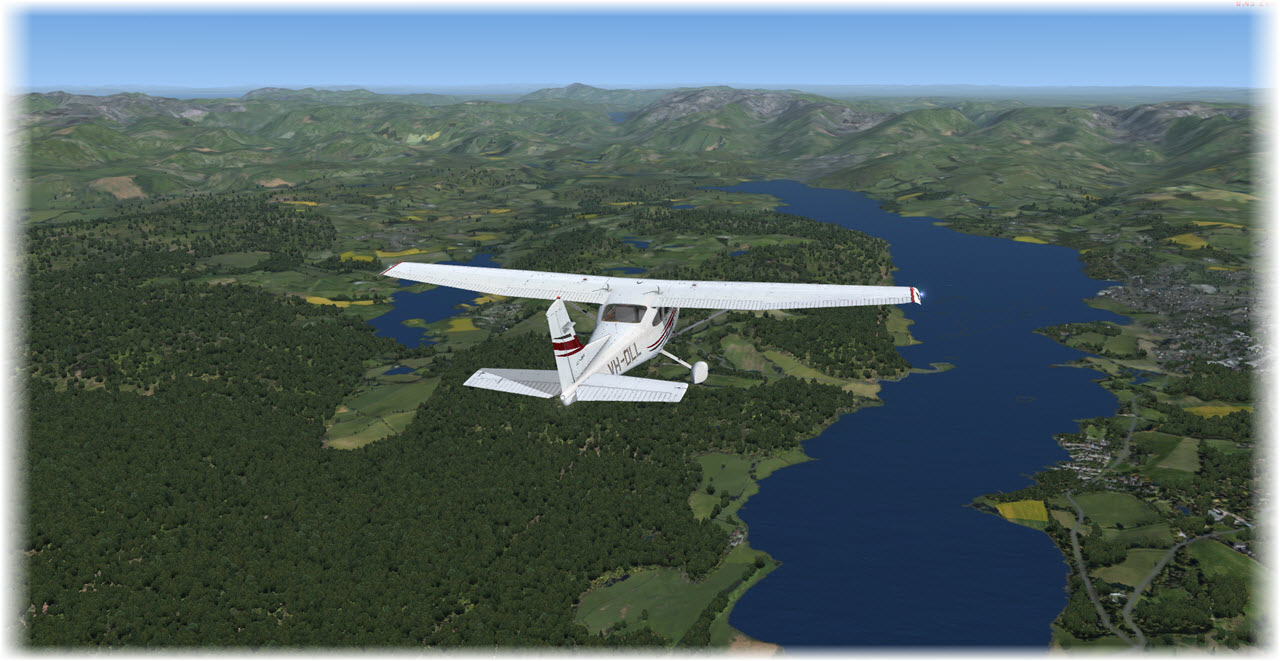 Lake District is beautiful – I have been there in 2003 and I really loved it – swore to return once but never made it (so far) as Scotland always took priority. Past Lake District, I am maintaing a north-westerly course towards VOR DCS, then to VOR TRN – both legs roughly 85 NM together.
Past VOR TRN I am out over open water – flying the short 13 Mile hop to the Isle of Arran. Just hoping – once more – for my bird to last, there is little to no landing ground on the island.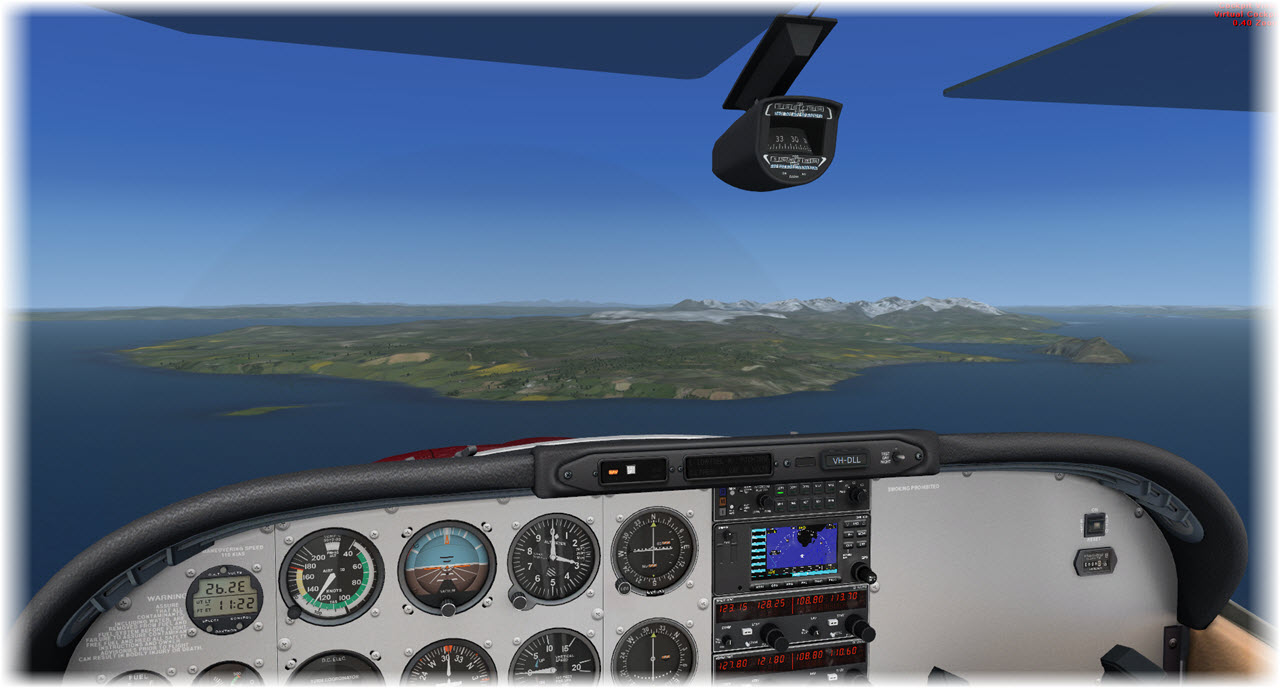 The Isle of Arran is interesting – I have not been there (yet) but I hope to go one day. She's right off the coast of Kintyre, easily reached by Ferry. Maybe 30 minutes away from our most favorite Bed & Breakfast.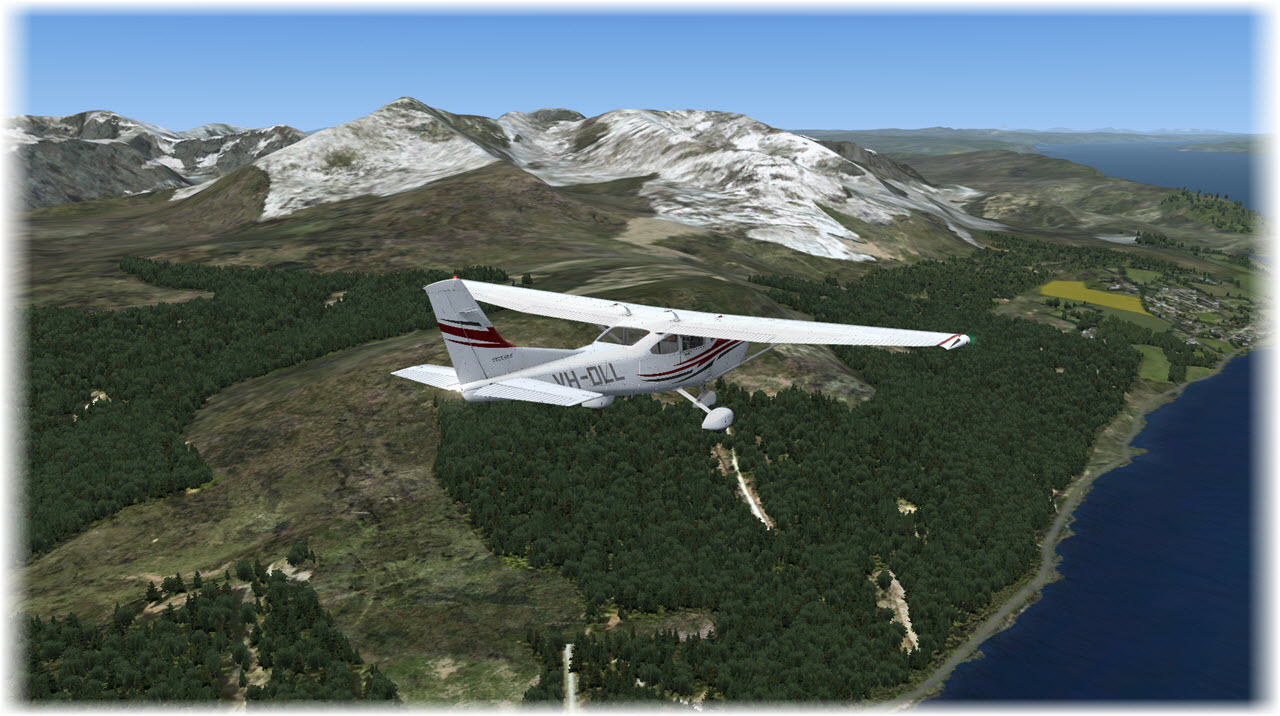 I am heading up Arran's east coast, then crossing the small gap to Kintyre, on my way to Tarbert. The little town of just over 1.300 people guards the entrance to the Kintyre Peninsula. Together with Campbeltown in the south, it is the only larger place down here.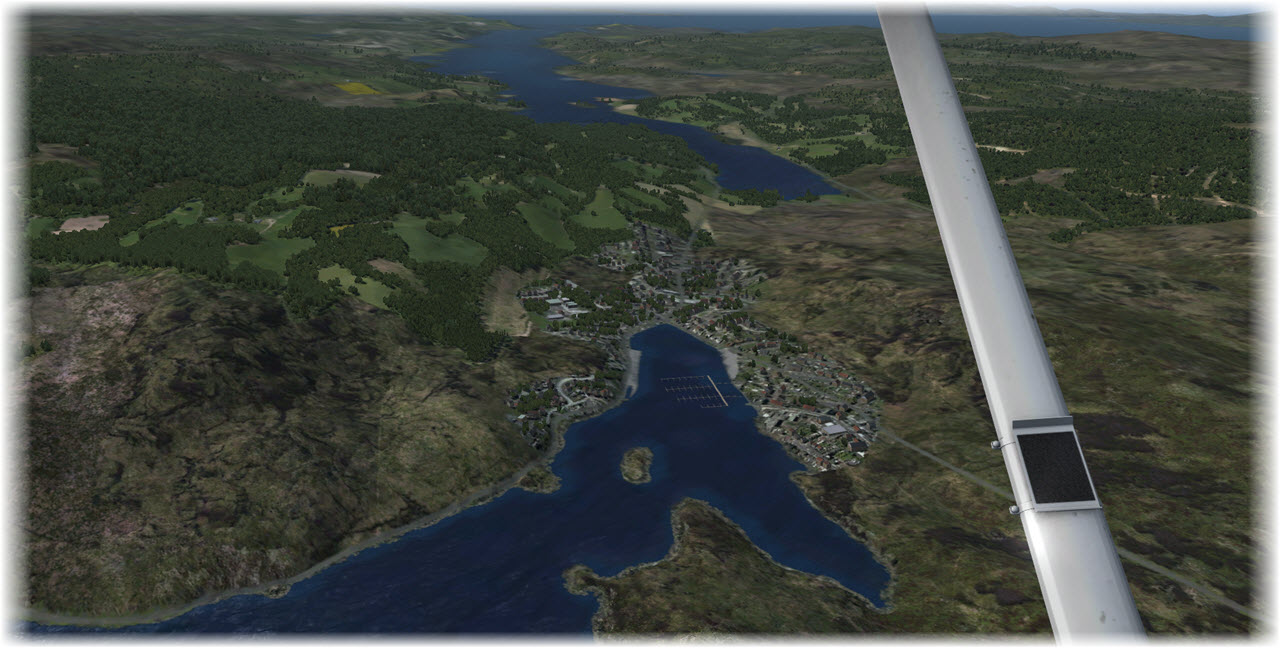 Seen from Flight Simulator (and looking down at the ORBX Scotland Scenery) I can say: it is very well modeled. If you'd imagine me standing at the left of the town, just near that little peninsula there and up near the old castle, you could have seen me taking this panoramic photo.

What makes Tarbert special for me (and my wife) is the twenty-minute ride to our B&B (which we will talk about later) and the fact that the little village has (at least) two great restaurants we enjoy: the Starfish and the Anchorage. Latter is directly at the waterfront, the Starfish in in a side-road off the waterfront. Both require reservations, both are recommendable!
From Tarbert, it's down the Kintyre Coast – a beautiful scenic drive by car and if I'd ever get a chance in an aircraft, it should be gorgeous.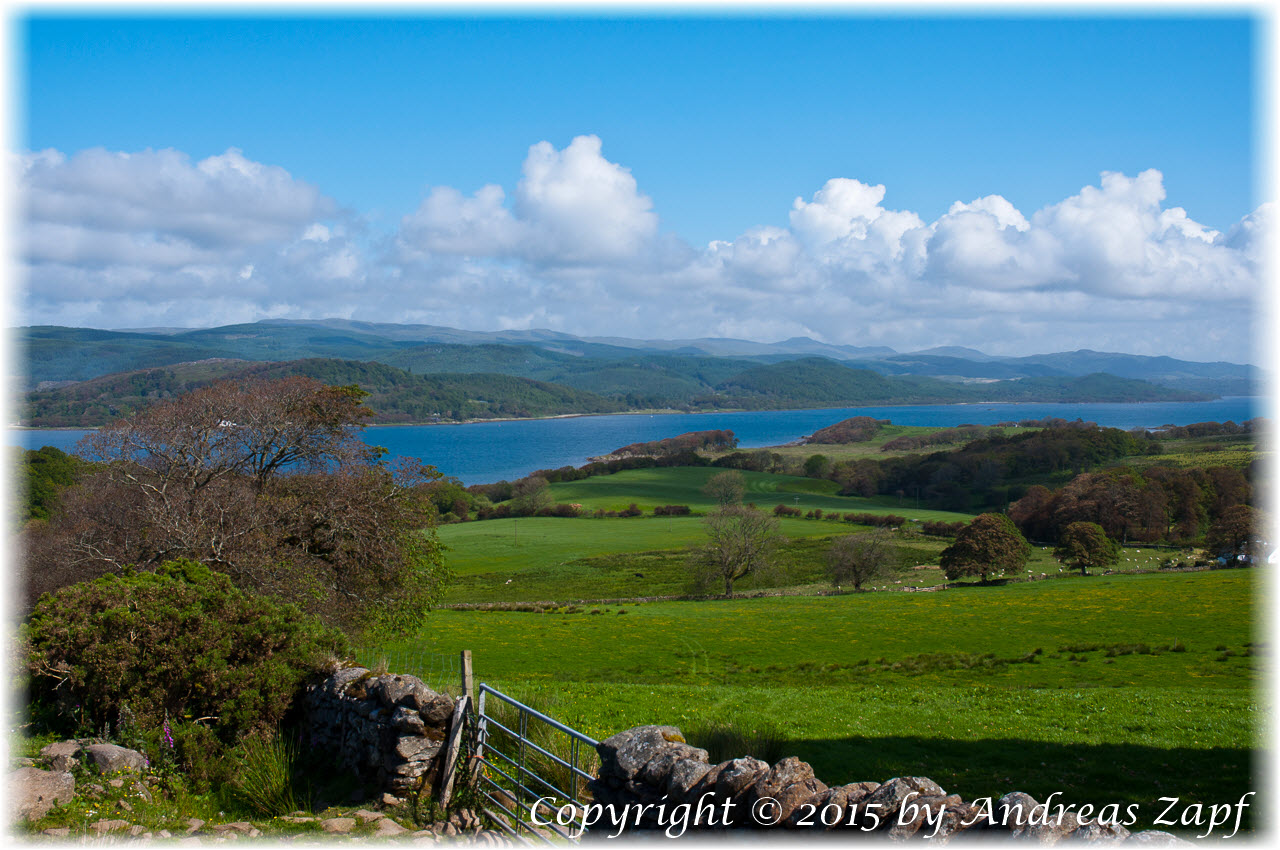 A little bit south of this scenic viewpoint, the traveler comes across the small village of Clachan and the Dunultach B&B – a clear recommendation from our side. But make sure to book well in advance, Liz & John are always well visited!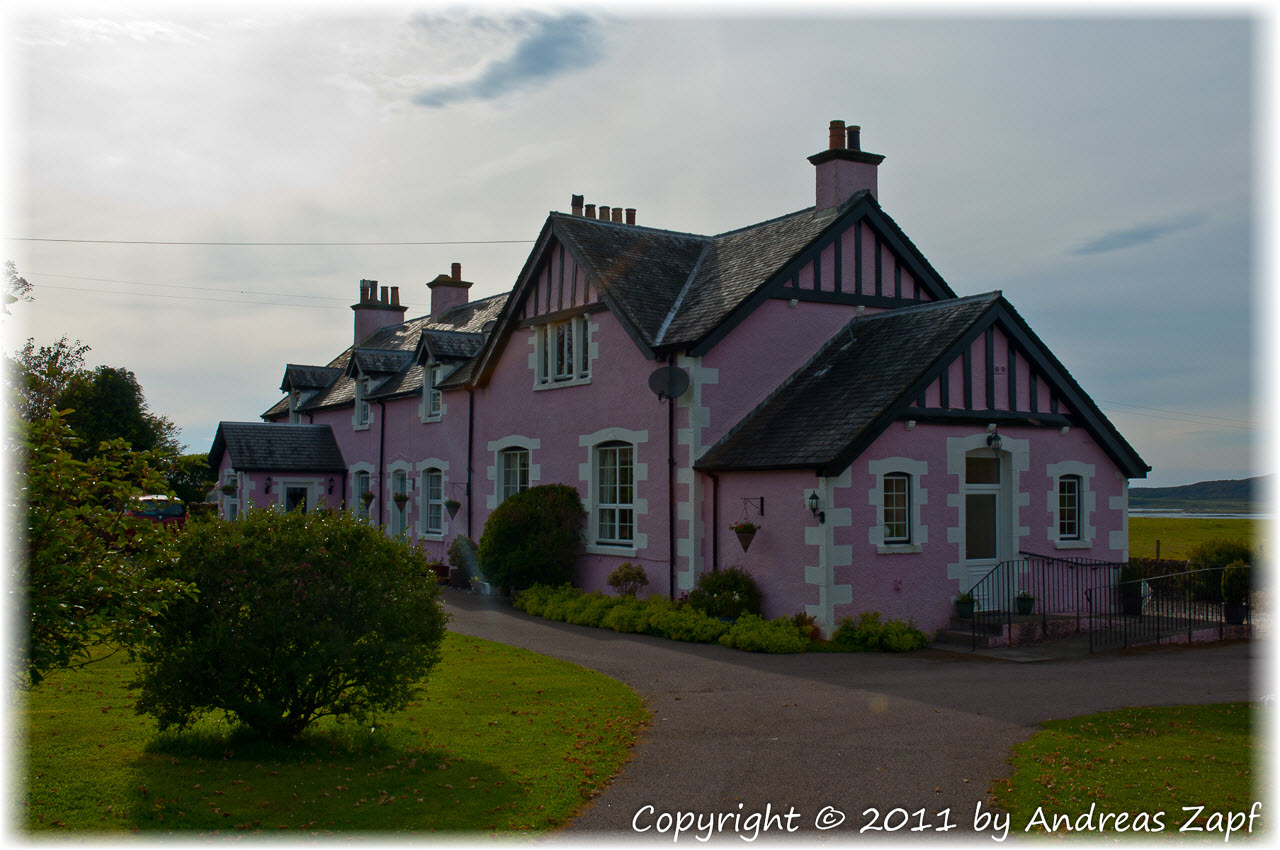 On a completely non-Flight Simulator related note, let me spend a few words on this B&B: when we got here first, in 2003, Liz & John were an "accidental booking" because we did not know of them and we did not book ahead – but we were lucky, they had a room left.
The house itself is nice and Liz keeps it up with all her energy. Love to detail and a superb hospitality make this place unique – above and beyond the regular B&B experience.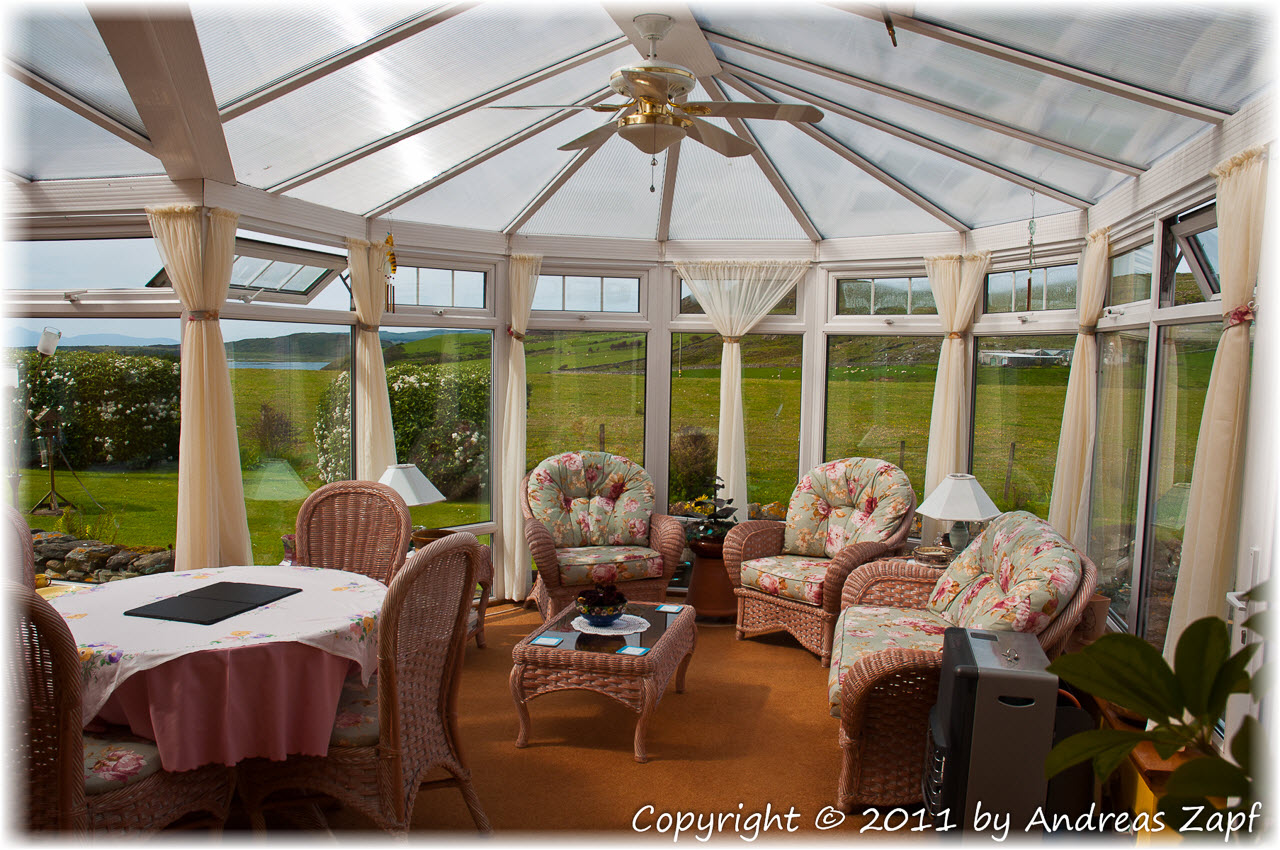 Flight Simulator (or rather: the ORBX Scotland Scenery) covers the area around Clachan quite well. There are many things to discover and maybe I am going to write a separate piece about the location – but this is what it looks from above.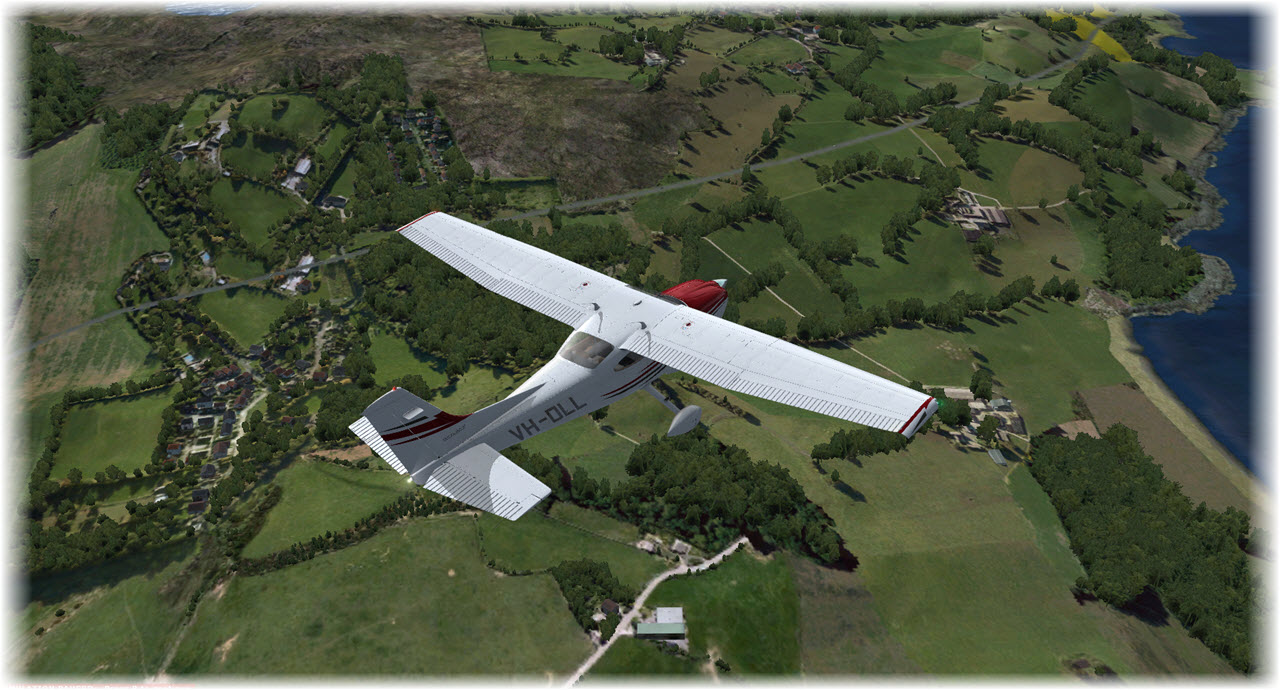 Following the coast southbound, small sandy beaches and rocky coastline dominate the countryside. The Isle of Gigha protects the coastal waters, as it appears. Again, one more point on the list of things to see one day.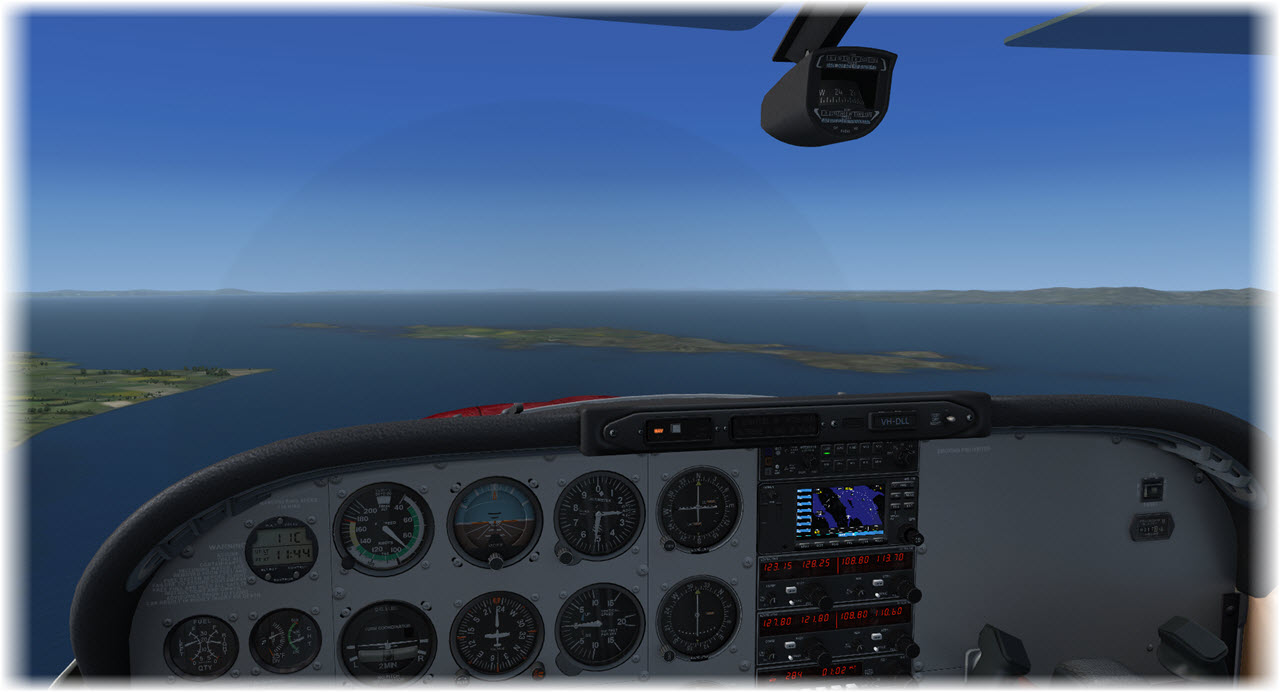 The coastal road from Tarbert to Campbeltown which I am following on my flight is only about 50 km/37 miles. But it takes about an hour's drive – without any stops in the beautiful landscape.

The photo above is taken relatively far to the south – you can already see the Mull of Kintyre sticking out into the Irish Sea. From here to Campbeltown: probably 15 minutes. Or only 5 minutes to fly – me now getting to the end of today's leg with my FSX Flight.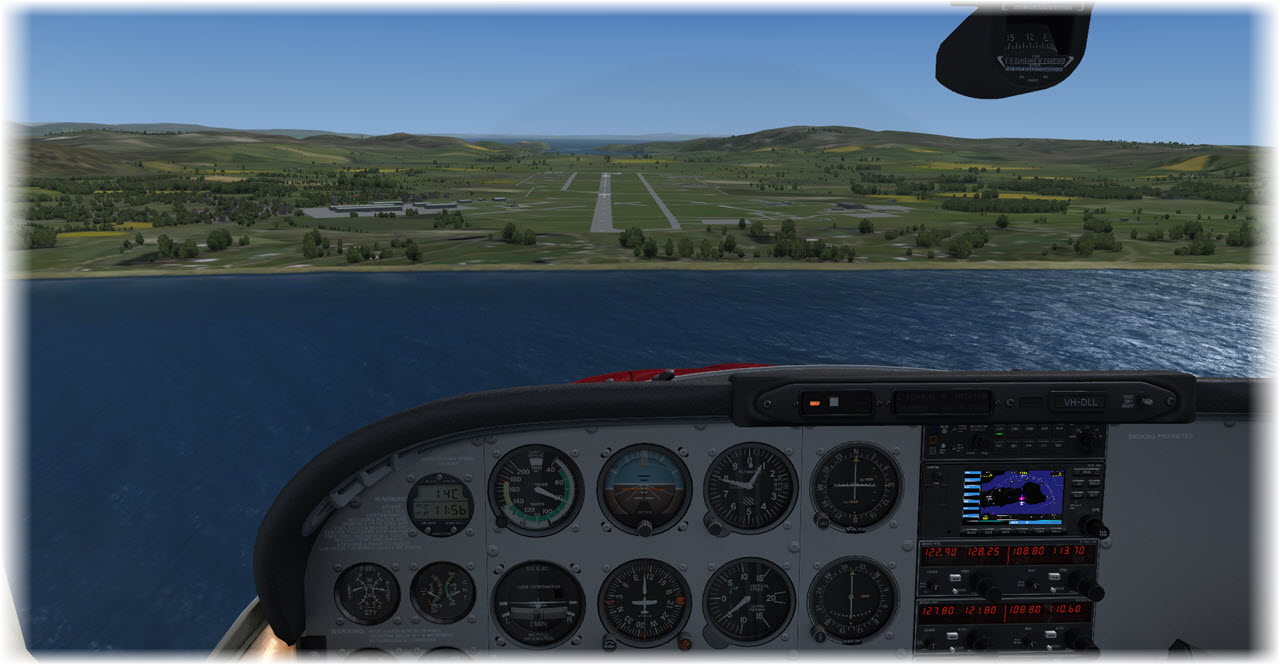 In clear skies (rare in Scotland) and no wind (never seen that in Scotland!) I am on my final approach to Runway 11. Campbeltown, a small city of just under 5.000 people, is the southern end of Kintyre, from here it is only a short drive to the Mull of Kintyre. The airfield, formerly RAF Machrihanish, is now a privately operated airfield after having served the Royal Air Force for 96 years.
Me, I am taxiing my Cessna back to the Control Tower (quite a long way – Campbeltown has the longest runway of any Scotish airport!) and tie it down. Now, in real life, I would hope for Liz or John to pick me up…